Taking action for greater impact
PLANET


Protect our environment

As a member of the "Coq Vert" community, which brings together entrepreneurs committed to the climate, the LISI Group is structured around strong convictions:
Environmental issues are a major challenge for humanity.
Thinking only in the short-term harms future generations deteriorates the resilience of our business.
The world is in permanent disruption and requires to be an agile organization.
Diversity is a strength.
Companies must have a positive impact on society and in the territories they occupy.
Evaluations and objectives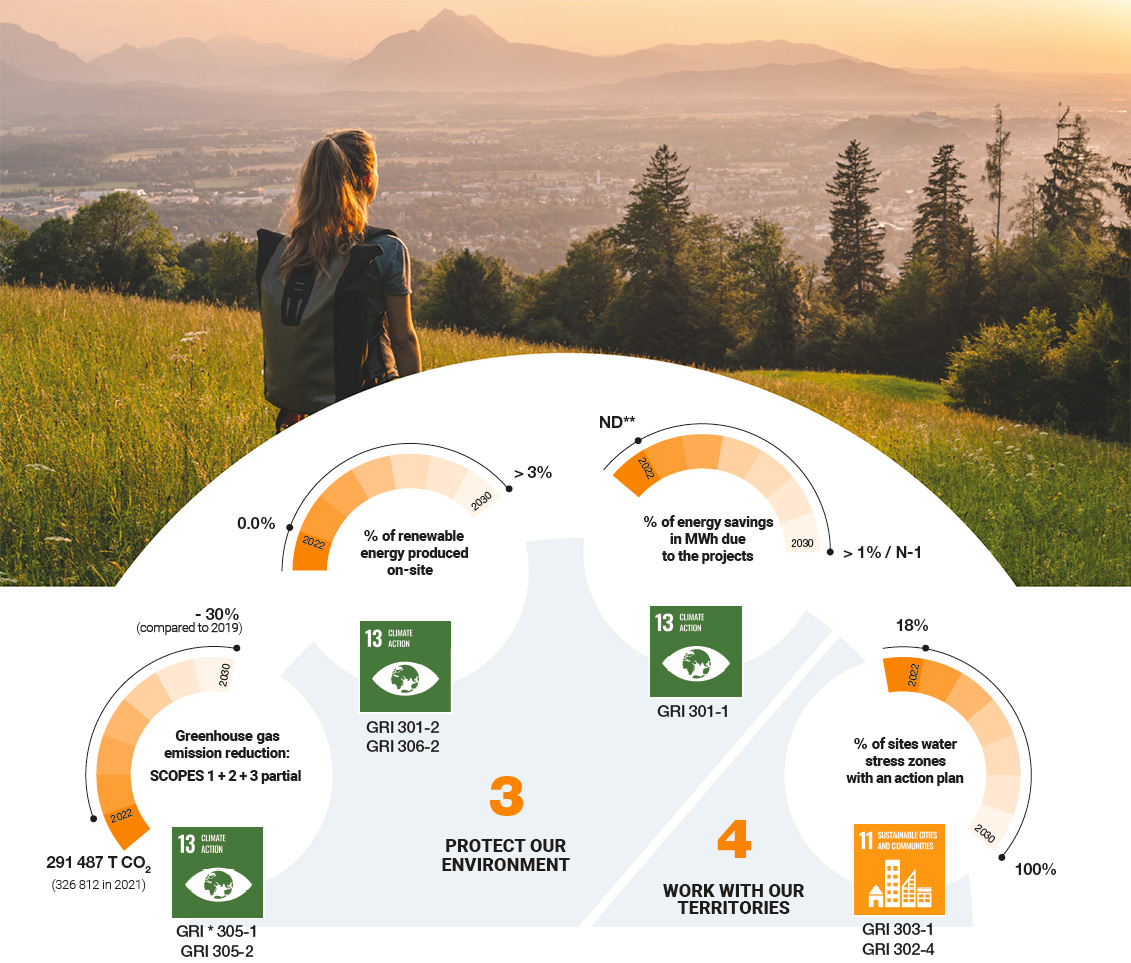 * GRI = Global Reporting Initiative.
** Objectives under elaboration and progressively defined.
Challenges & Objectives
#3 Protect our environment
As a socially responsible company, LISI seeks to to contribute to a sustainable world by acting with climate: development of innovative solutions, in particular with the start-up TRAACE to reduce carbon emissions by 30% by 2030, implementation of sobriety plans and increasing the proportion of renewable energies to 20%.
At LISI, we want to make efficient use of resources by adopting responsible behavior: use less, use better, use longer.
Obtaining ISO 14001 certification and a B rating from the CDP (Carbon Disclosure Project) are a recognition of all our actions we have taken.
#4 Work with our territories
LISI aims to deploy water management plans in water-stressed areas and wants to support local communities by supporting local players, individuals or partners in our ecosystem. Encouraging local initiatives is essential to make sustainable development a reality for all.
Projets
Installation of solar panels on the roof of the Fuenlabrada plant in Spain (LISI AUTOMOTIVE). The site will produce around 20% of its electricity in self-consumption.
Renovation of the cooling system of production equipment at Saint-Ouen-l'Aumône (95) at LISI AEROSPACE.
Installation in several French sites of energy sensors and an Eco-Adapt supervision platform.