Taking action for greater impact
PEOPLE


Generating a positive impact

The LISI Group has structured its human resources policy in terms of Social and Environmental Responsibility around major objectives:
Evaluations and objectives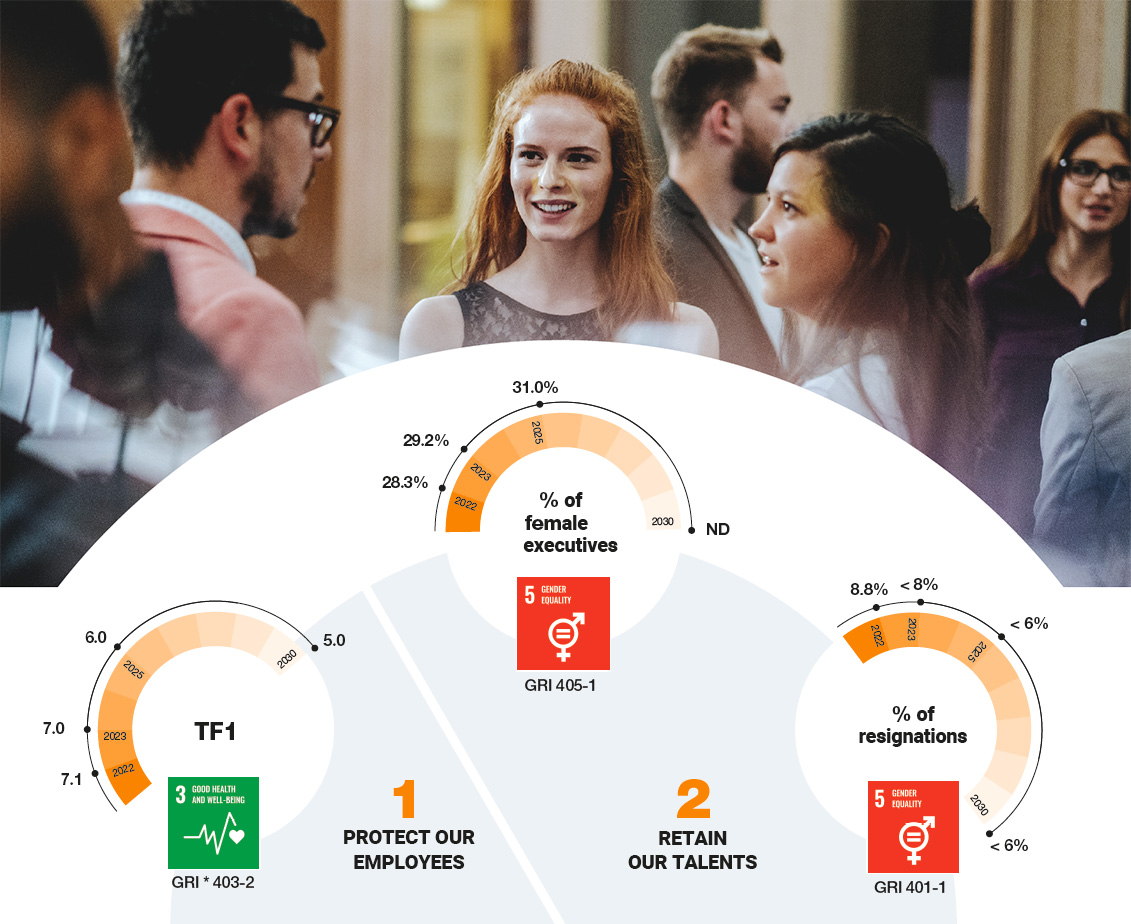 * GRI = Global Reporting Initiative.
Challenges & Objectives
#1 Protect our employees
Employee safety within the Group remains a priority. We are constantly striving to reduce the TF1 rate and maintain zero level 1 machine non-conformities. We provide 100% safety training to our employees at least once a year and have implemented a breakthrough plan for accident-prone sites. Obtaining ISO 45001 certification is the recognition of all our actions.
#2 Retaining our talents
At LISI, everything is done to provide the best possible working environment possible:
Promoting the LISI Group to attract talent.
Guaranteeing a working environment that enables each employee to develop and grow.
Develop diversity as a strength.
Involving our teams in building the world of of tomorrow.
Projets
Gender diversity: Creation in the Balanced Score Card of an objective indicator for the feminization of the organization, particularly among executives. This indicator is included in the bonuses of senior executives.
Attractiveness and employer brand: Strengthening our employer brand on social networks and media, for example with the launch on Welcome To The Jungle (a platform specializing in the promotion of job offers and the working environment). The broadcasting of podcasts and video interviews to promote the Group's businesses and expertise.
Development of managerial teams: with the implementation of training programs adapted to our managers, in our Training Center (LKI, LISI Knowledge Institute), with 280 managers trained by 2022.
Skills development on our production sites: with the Mercateam application, a collaborative digital tool that makes it possible to manage all of the plant's skills, facilitate training and bring field managers and HR together around reliable data.