Attracting the best talents
In order to preserve its industrial know-how, but also to increase its attractiveness, especially among young people, LISI has worked in depth on the levers that feed its employer brand.
To maintain the Group's attractiveness in a job market that has become very competitive, in 2019 the LISI HR teams launched a debate about the levers that promote the employer brand. A website dedicated to the careers offered in the Group now offers a unique "employment and HR" entry, common to the 3 divisions. Applicants can thus discover the Group, its sites, its values, its business lines and the opportunities it offers through videos and documents directly accessible online.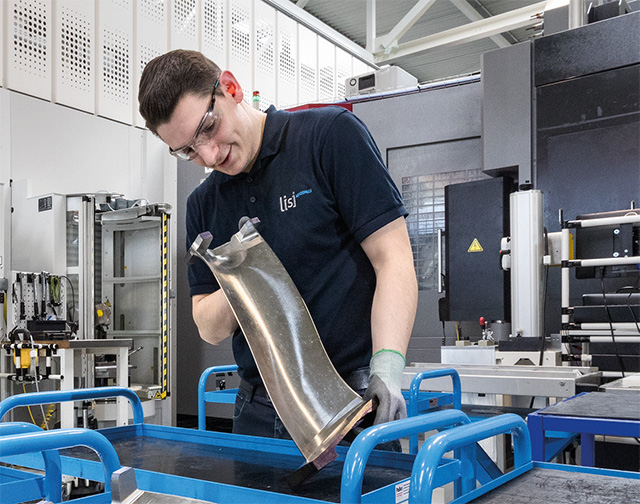 A central recruitment unit
LISI AEROSPACE has also set up a central recruitment unit for executive positions, while relying on the HR teams at each site for all other local recruitments. Specific actions were carried out in 2019 in order to better communicate on open positions, such as an internal MOBIL'EASY newsletter which is given out every month.
Doing things one's way
A co-optation program, already deployed within LISI AEROSPACE, allows employees to be active in the recruitment process by recommending people around them. Social media improve visibility on open positions in the Group. Finally, to encourage internal mobility – one of the strong points of its attractiveness – LISI offers each employee the opportunity to become involved in their own professional career thanks to the "job exchange" accessible on the Group's intranet.
"Social media, the best source of recruitment in the United States"
Jackie Garcia, HR Manager North America LISI AEROSPACE
« Out of 17 recruitments at LISI AEROSPACE in Torrance, 14 were filled through social media. These were positions of production supervisors, accountants and even directors. Seven people were recruited in the same way within the holding company, including the VP Sales. This allows us to significantly reduce the recruitment time: a few days are enough to find quality candidates… »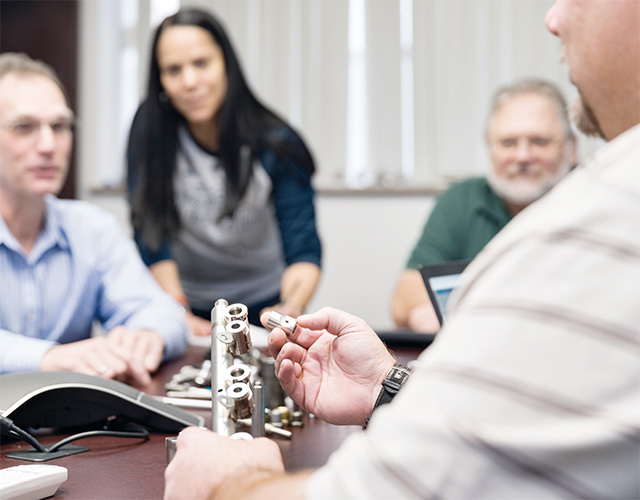 Developing know-how
2019 KEY FIGURES
984 permanent contracts
were offered in the Group
€6M
invested in training worldwide
180,000
hours of training provided
104
LKI training sessions
The business lines and activities of the LISI Group are ever-changing and must enable the company to respond to the needs of its customers and to market developments. To anticipate and support these developments, the Group has implemented a structured training policy in order to develop the employability of employees. It is based on 3 pillars:
LKI University
A central element for skills development, the LISI Knowledge Institute develops tailor-made training programs in the technical, management and personal development fields. In 2019, more than 5,000 hours of training were given to support the skills enhancement of managers. A strong symbol: in 2020 LKI will settle in 600 m² of renovated offices in the Forges de Grandvillars area, the Group's cradle.
The Expert Network
In 2019, LISI developed an expertise program in order to match the "business line" needs identified to support the strategic plan and the existing technical skills within the Group. This program makes it possible to retain and develop "core business" experts.
Professional paths
LISI is committed to ensuring that each employee has access, throughout their career, to the training actions necessary to build their career path and adapt their skills. Each division implements its own courses – some of which are certified by qualification certificates – according to its needs. Nearly 180,000 hours of training were provided in 2019.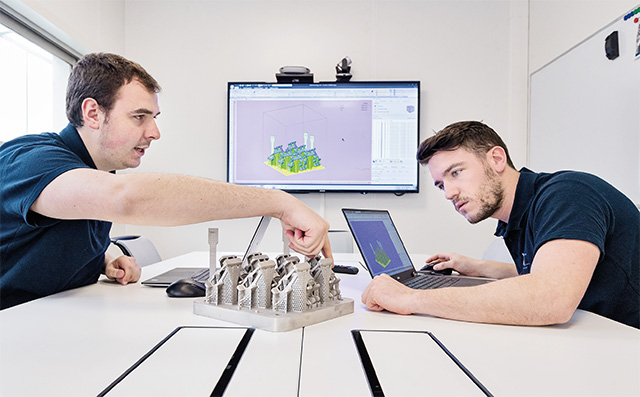 LISI AEROSPACE among the best employers
Ranked by the media CAPITAL one of the 500 best employers in France, LISI AEROSPACE won two places and joined the top 15 in the Aeronautics, Rail, Naval category. With recognized technological expertise, a strong international presence and a long tradition of innovation, the division has assets to promote its teams and attract new talent. It offers a motivating work environment, encourages initiative, empowerment and the sharing of expertise and offers many career prospects.
Consult our job offers on the careers website