Bringing together our purpose
As part of its global strategy, we wanted to define the LISI Group's purpose in order to give lasting meaning to our actions, to share our vision and to express the reasons why we act every day. The drafting of this text was a collaborative process that enabled us to express our convictions with strength and authenticity. Two formulations were submitted to the Board of Directors, which, with the support of the Leadership Board, selected the one that the LISI Group will carry: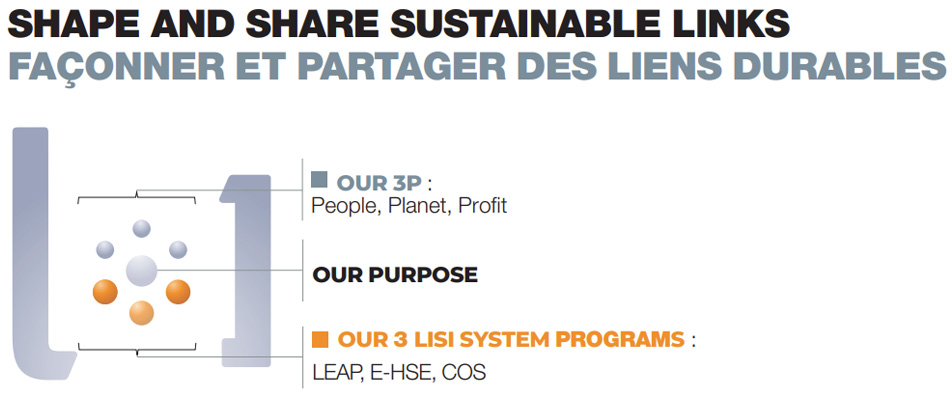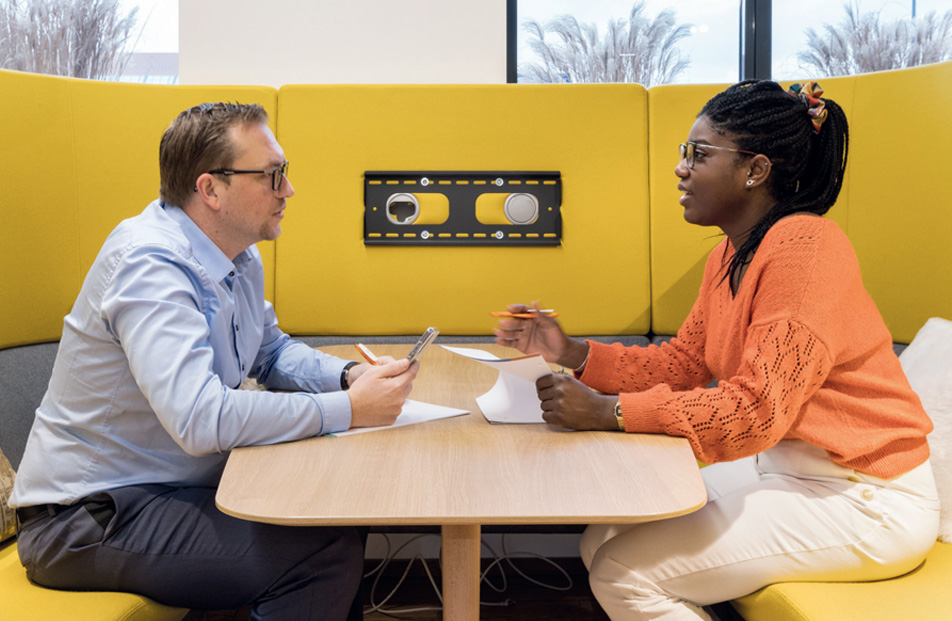 The links, historical markers of the company, now link our applications, our economic development and our social responsibility at the heart of our purpose.
It reflects our long-term vision, our desire to anticipate the impacts of our industry and to strengthen the links between economic progress, societal progress and environmental progress.
It affirms our long-term commitment to the sustainable development objectives defined by the United Nations. In order to meet these challenges and improve performance, safety and the well-being of everyone in the long term, LISI relies on operational excellence and innovation; levers that reflect our confidence in the future.
It reflects our desire to promote, in a sustainable manner, the values of an ecosystem whose solidity is based on the lasting links we share with all our stakeholders.
It expresses our ability to design and deliver reliable and durable assembly solutions, and complex fastening systems that are ever more efficient and environmentally responsible, in order to meet the needs of the most demanding industries: aerospace, automotive and medical.
On this basis, the LISI Group founds its development on strong values, embodied by seven axes grouped around what we call our 3Ps, for People, Planet and Profit. These axes, for which the new CSR Department is responsible, are our guiding principle and feed our strategy.
The pursuit of operational excellence, which is the key to our collective performance, is an essential pillar of our strategy. Based on the LISI SYSTEM - our reference program for the management of excellence in both plants and support services - it is also a structuring element of our purpose. This pillar is completed by innovation, which constantly positions us towards the products and technologies of the future.
Because it is both the expression of our identity and our project, LISI's purpose must also be inspiring and unifying for the entire Group: it guides our practices, our businesses, our innovations and our ambitions. It federates our ecosystem and our values around our employees and towards all our stakeholders. It guides all our decisions and actions for a better future.