AREA #5: Involve our suppliers in a responsible supply chain
In a context where securing the entire supply chain is becoming a decisive commercial and strategic issue for LISI's major customers, the Group must ensure that its suppliers comply with the social responsibility standards and criteria that it has set for itself. The Group's CSR commitments extend across its entire value chain. This is why the LISI Group is committed to securing its supply chain in an ethical and responsible manner. Through its purchasing policy, it wishes to guarantee its customers the compliance of its suppliers in terms of labor law, health and safety, the environment and commercial ethics.
What has been achieved in

2021
Supplier assessment tool integrated into the "Purchasing training" module of the LKI training catalog: 100%.
Contract signed for the outsourcing of CSR assessments: 100%.
Purchasing policy updated and communicated to all stakeholders: 100%.
Standard contracts currently being revised: 12.5%.
Our objectives for

2023
Integration of ethics and CSR criteria in the selection of suppliers.
Evaluation of the most strategic suppliers with regard to CSR criteria.
Our ambitions for

2030
100% of suppliers assessed on CSR criteria.
LISI works with ethical and responsible suppliers.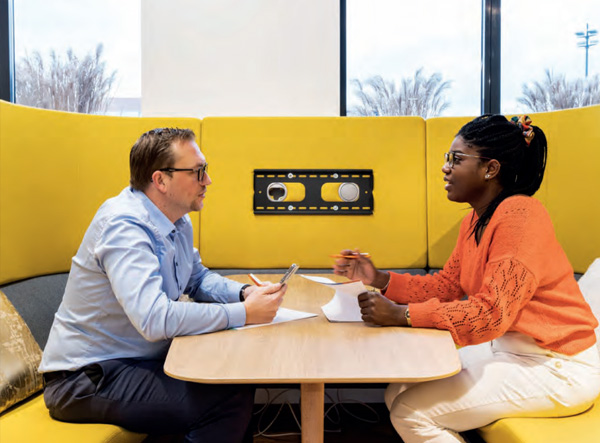 LISI Grandvillars Headquarters
Highlights
A Procurement training module
Launched in 2021, the Procurement training module helps to familiarize buyers with standardized tools and procedures and promote best practices within teams. Eleven employees have benefited from this new program, and we intend to roll out this module to the entire Procurement community in 2022.