Promoting collective commitment in five areas
Through this strategy, LISI intends to promote collective and individual commitment towards a continuous improvement approach: create value for the company, its suppliers, its customers; promote good practices and have a positive economic, social and environmental impact; develop sustainably with its partners while respecting people and cultures and finally remain pragmatic by adopting realistic solutions.
For each of these areas, the LISI Group has set short-term (2020/2021), medium (2023) and long-term (2030) objectives.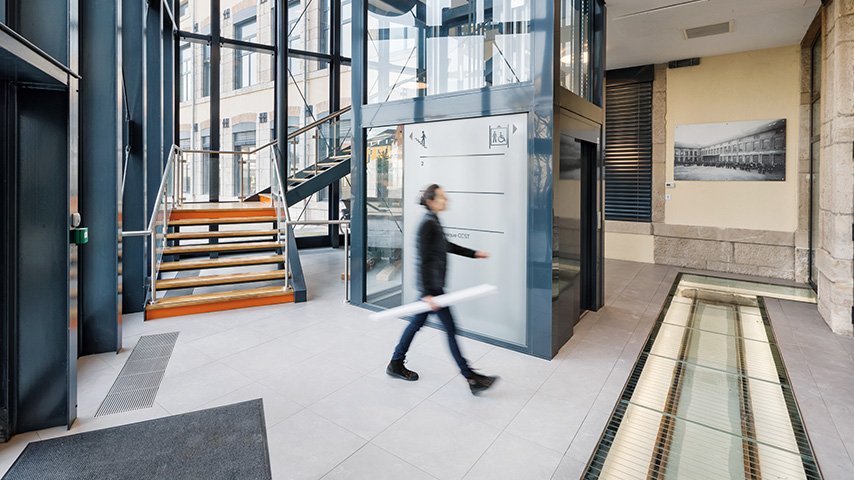 Gaia Index: LISI stands out for its CSR strategy
The Gaïa Index was created in 2009. It assesses the environmental, social and governance performance of companies every year in order to guide responsible investors in their investment decisions. With an overall score of 77/100, the LISI Group outperforms in the four areas analyzed by the Gaïa Index: Governance, Social, Environment and External Stakeholders. For 13 out of the 16 criteria evaluated by the Index, LISI does better than the average of the benchmark panel. This year, the Group stands out in particular for the quality of its CSR policy, its social policy and its environmental approach in the "water, air, soil and waste" category; for these criteria, it obtains a score of 100/100.
5 work areas, targets by 2030
1. Achieving excellence in Health and Safety at work
2021
Consolidated frequency rate of accidents with and without days lost (TF1) for LISI employees and temporary workers below 8
For 2022: no level 1 non-conformity in the machine pool
2023
100% of personnel attends one safety training course per year
0 sites with TF1 > 10
100% of material risks are covered by an action plan
2030
Consolidated TF1 below 5
No "painful" positions
2. Retaining talent and strengthening the appeal of our business lines
2021
100% of sites have a formal partnership with a school/university
Increase the number of women in governing bodies
Maximum absenteeism rate of 3.1%
For 2021: 100% of Quality of Life at Work surveys have been launched and 100% of the action plans have been rolled out
2023
Aligning the gender distribution within management bodies with the Group distribution, i.e. 22% women
Absenteeism rate of 2.9%
LISI's visibility as the best employer in its sector (social media, label, etc.)
2030
Promoting employment commitment: well-being at work, mobility
Developing an agile and collaborative organization: diversity, work in communities
Anticipating the workplace of tomorrow: changes in business lines, ongoing learning
3. Improving the environmental footprint of our activities
2021
-12% energy savings (in relation to AV) compared to 2018
-12% water saving (in relation to AV) compared to 2018
-7% of greenhouse gas emissions compared to 2018 (in absolute value)
2023
-5% in energy consumption compared with 2020
10% in renewable energy produced on site or purchased
No dependence on water in areas under water stress
2030
-30% in Greenhouse Gas emissions (GHG) compared with 2020
-10% in energy savings compared with 2020
20% use of renewable energies
4. Guaranteeing customer satisfaction through efficient processes
2021
0 critical incidents involving items that may cause a security issue
0 major non-conformities with quality certifications
2023
-10% in non-critical incidents compared with 2020
-10% in cost of internal non-quality compared with 2020
2030
0 customer returns = 100% "On Target Quality"
0 late delivery = 100% "On Time Delivery"
Traceability and digital compliance
5. Committing to a responsible supply chain
2021
Building CSR into purchasing transformation project
2023
LISI fully incorporates ethics and corporate social responsibility criteria into the process of selecting its suppliers
LISI evaluated its 100 most strategic suppliers against CSR criteria
2030
100% of strategic suppliers from a CSR standpoint are evaluated
LISI works with ethical and responsible suppliers